Apartments, Home Stays and Hotels in Guadalajara, Mexico
IMAC Spanish Language Programs offers a variety of lodging experiences, from full-service hotels to city apartments to home stays with local families. Living in Guadalajara while you study is the best way to learn the Spanish language and traditions, whether you are ordering a tequila at the hotel bar or learning to cook authentic Mexican food with your host family. However, you want to stay and travel in our beautiful city, we offer a variety of accommodations, homes and hotels in Guadalajara for your lifestyle.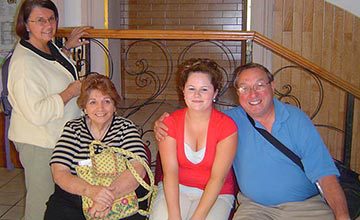 Homestay
Our homestay program allows you to be completely immersed in the intensive use of the Spanish language at home as well as our way of life and our customs. Experience the traditional hospitality of a Mexican family, giving you a new perspective on local heritage. Our homestays are in nice residential areas about 30 minutes via public transportation from our school.
Homestay program includes:
One student per family unless otherwise requested
Three meals per day
Mexican cooking every Monday
Free Wi-Fi.
Begins one day prior to the beginning of the classes and concludes up to one day after classes finish.
The Homestay Program fee: $224.00 USD per week payable to IMAC Spanish Language Programs
---
Hostels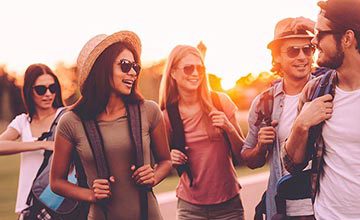 Located within a short walk from our school, these hostels offer private and shared rooms. For your comfort, all hostels are equipped with a kitchen and dining room to converse with guests, watch cable television, or share experiences of the day with a cup of coffee, and free WIFI. Continental breakfast is included in some.
Prices range from $2,150.00 pesos per week to $8,200.00 pesos for 4 weeks.
---
Hotels
Four and five-star hotels are located a short walk from our school and offer single and double rooms. These hotels also feature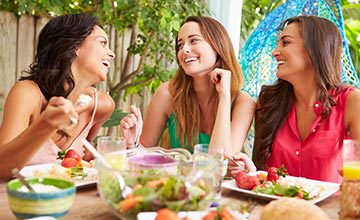 restaurants, lounges or bars, room service, and free W-Fi. The relaxing atmosphere offers guests a soothing ambiance for learning, dining and enjoying an excellent nights' sleep.
Prices range from $5,986.00 pesos per week to $26,935.00 pesos for 4 weeks.
---
Apartments
From high-end to best available, modern apartments average $550 to $1500 USD per month for two or more people. We do not arrange roommates in apartments and no meals are included. Some apartments have a swimming pool perfect for our climate.
Contact us to provide you with available apartments and accurate prices based on your starting date.